Guide to a (Virtually) Endless Summer Part ONE: How to Look Sun Kissed Without Looking Leathery, Dried Up and Gross
Summer is in full on bitch mode - and we're looking at 3 more months of it in Florida. Today, we're going to talk specifically how the sun can act like a basic bitch who wants to ruin your life.
In typical mean girl fashion, the sun will want to be your friend. But, just like an average insecure hater, she's going to try to destroy you at some point. Here's how to make the sun your bitch so you don't end up looking like a Bad Grandpa version of Snooki who stuck a fork in a toaster.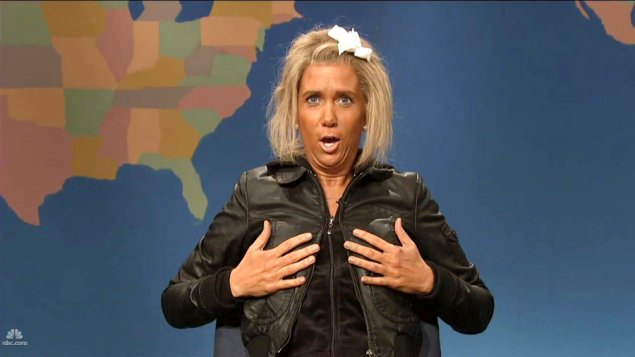 EVERYDAY: SUNSCREEN, BITCHES, NO EXCUSES.
If it's not spf 15, don't even bother. Just enjoy you skin problems. If you don't think anything I say is relevant to you, or think I'm just pulling facts out of my ass, read more about understanding sunscreen. Head on over to
skincancer.org
I'm only here to help those who want to help themselves. I'm not into the unsolicited advice thing.
Skin damage can be super ugly, and sometimes it's just a refection of the actual ugly person you are on the inside, but let's hope not. Sunscreen, every day, no excuses. Do you walk from your car to….anywhere in the fucking daylight? Then put that shit on. Shit comes through your windshield. Find a sunscreen that you feel comfortable with, and use it. My girl Kellee at The Skin Boutique recommends, and sells, Clear Choice by Dermastart. I really like this stuff. It doesn't feel heavy or sticky at all, and it doesn't seem to mess with my sensitive skin.
I also love their sister company, Pranaceuticals, which she has me obsessed with. They're very natural, and the company is woman owned and located in Florida. Shop Local, bitches! :D
How to be tan without being Gross, or even worse FUCKING DEAD.
Tanning Beds. Seriously, just stop.
Um, is it, like 1995? I didn't fucking think so. Don't go near one. GROSS.
Oh, really? That's awesome. I worked at a tanning salon while I was in *college. In New Jersey. In the 90's. Can you picture it? I had like 3 pieces of hair that weren't highlighted to almost white and red nails that would be LITERALLY AMAZING for starting an orange, but terrible for doing much else. The trifecta of being Jersey AF - and also the reason I have my skin checked at the dermatologist, often, to make sure I'm ok. I'm not saying those weren't super fun times with awesome people, I'm just saying its way easier to be proactive than reactive when it comes to un-fucking your skin.
*I didn't complete my degree. I'm not even sure how I can remember how to spell, how am I even typing this blog?* Just kidding - I'm awesome. LOLOLOLOLOLOL.
The laws of safe tanning are simple and finite-
Learn to Spray Tan like a Bronze Goddess, not an Orange Ass Clown.
There are SOOOO many options for self tanners now that I literally can't even deal. I've been on that shit since I was 13. Coppertone orange fingers and elbows were my JAM. I've tried almost every brand of tanner on the market, professional and otherwise, and I recommend FAKEBAKE, hands down.
If you go for a professional airbrush tan, ask what brand of solution they use and do a little research. I like Fake Bake because all of their formulas (professional and take home) are pigmented with a cool background so they won't look orange.
If you opt to do it at home, I still suggest Fake Bake because their formulas are the same as the professional version, just packaged in apply-it-yourself applicators - airbrush, Flawless is a pump version of the pro style airbrush solution. It's applied by spraying the solution on to a mitt and basically buffing in on to your skin. It's not hard to do. Just takes a little practice.
A few hours before bed-
1. Cleanse and exfoliate your skin. Leave a deep treatment in your hair - maximize this down time, it's
all about working smarter, not harder
2. Apply barrier cream to bottoms of feet, hands and lightly around knees and elbows.
3. READ THE GOD DAMN DIRECTIONS. The parts about "don't spray directly into your eyes or funnel it like a can of natty's" are just to protect the company from lawsuits and to meddle with natural selection. The rest of the how-to's for application are actually kind of relevant. Or don't read them and wing it. I'm not here to babysit.
4. Not the best night for your white sheets and pillowcases. Any bronzer will wash out, but why even go there?
5. Shower in the morning and slay all day. Or, for the next 3-7 days, to be accurate.
Check out my
Pinterest Board
FAKE IT DON'T BAKE IT
for more of my sunless glowy shit.
MWAH